Seeing is believing.

And our eyes are wide open. At Panorama Innovation, we shine a light and dig deep.
We exist to understand your customers. By observing people and how they experience the world, we find solutions that others miss.
We are collaborators. We are problem – solvers.
Using design to inform decision-making, we translate behavioral and experiential insights into action and help our clients move quickly to what's next.
Our depth of experience and broad thinking allow us to rapidly get up to speed, make connections, and see well below the surface. Creativity, empathy, and flexibility are at the core of everything we do.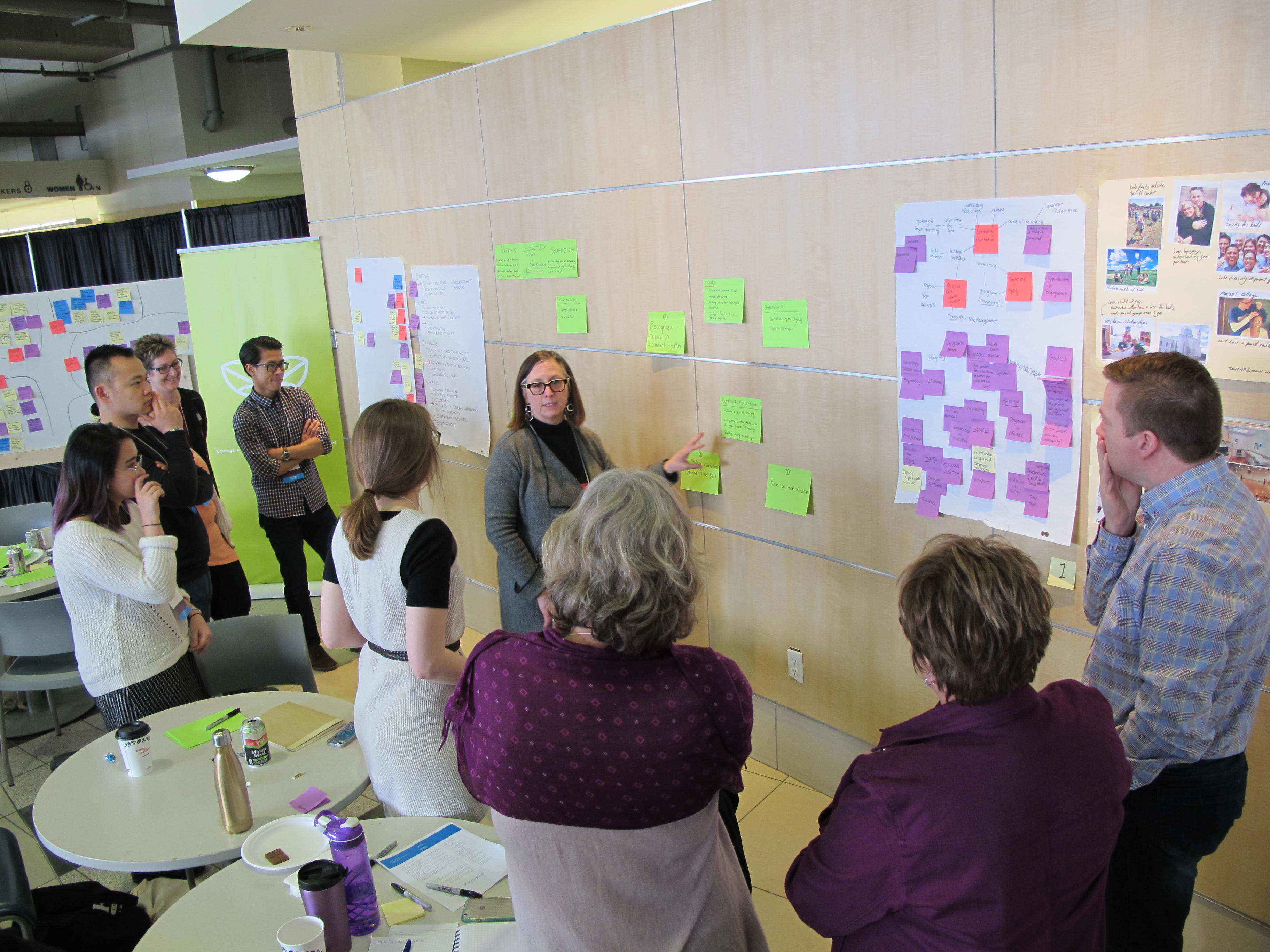 We take you from insights to innovation to action.
We know the right tools to meet each challenge. Using design thinking methods to identify opportunities for growth, we act as an extension of your team and ensure that new knowledge is woven into each project and beyond.
Integrating your business goals, brand and offerings, industry context, and customer experience, together we envision and create new products and new futures.

Methods
Projects - Inspire great products and services with deep insights

We get below the surface with users to tap into their emotions, needs, and desires. Using contextual inquiry, digital anthropology, participatory design, and ethnography, we understand users where they live, work, and play. Customer profiles and journeys, design principles, and high-impact opportunity spaces drive concept creation and evaluation.

Workshops - Generate and amplify ideas and bring teams together

We design and facilitate collaborative, participatory sessions focusing on the co-creation, investigation, evaluation, and refinement of new concepts and potential solutions. We explore strategy and impact through storytelling, scenarios, use cases, focused ideation, and rapid prototyping

Team Growth - Build expertise from the inside out

Through coaching and talent development, we work with companies to cultivate a human-centered perspective and build internal design thinking capabilities.